The Frist Sprin Challenge 2022 (Short Course)
October 8-9, 2022
The Racquet club, Bangkok
The First Sprinter Challenge 2022 (SC)
Register system will be closed in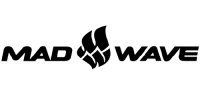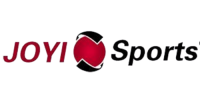 THE 1st SPRINT CHALLENGE 2022 (SHORT COURSE)
OCTOBER 8-9, 2022
The Racquet Club, Sukhumvit Soi, 49/9
The first 100 swimmers or teams to apply before July 1 will be charged 350
baht per swimmer, instead of regular 500 baht.
—————————–
Competition Details
The Racquet Club, Sukhumvit Soi, 49/9
The competition will be held on October 8-9, 2022
The aim of the competition
To develop athletes and further develop Thailand's swimming competition to create a competitive and fun atmosphere.
Allowing athletes to experience competitions in qualifying rounds and finals.
Application Process
All members of the school, club or swimming team are invited to apply.
Register for the competition online at www.cnxswimming.com
If a swimmer is not a member of any team and will swim freely Please contact us via Line official account: @cnxswimming
Applications are open from 1 July 2022 – 1 September 2022.
Closing applications early If there are 285 swimmers

Each swimmer can compete in a maximum of four 4 events per two 2 relays (excluding finals).

● Anyone can edit and cancel from September 2, 2022 – September 27, 2022.
PLEASE DO NOT SEND NT (NO TIME) AS WE WANT TO MAKE SURE THE COMPETITION IS FAIR FOR ALL. (If do not have entry time in CNX Swimming database please contact Line official account: @cnxswimming)
Age Group Plan (Age is calculated based on the age of the swimmers on the first day of the meet).
5 Years (2017)
6 Years(2016)
7-8 Years (2014 & 2015)
9-10 Years (2012 & 2013)
11-12 Years ( 2010-2011)
13 Years & Over (2009 & Below)
Competition Format
Saturday morning (Oct. 8) qualifying round (07.45 – 12.00 – approx.)
Saturday afternoon (Oct. 8, finals time 2pm – 4pm – approx.)
Sunday (Oct. 9) qualifying round (07.45 – 12.00 – approx.)
Sunday (9 Oct.) Finals time 2pm – 3pm – approx.)
If time permits, swimmers are allowed to use the competition pool to warm up.
Competition Rules
FINA Rules apply, except for the 10/U false start rule modification as below:

Modified false start rule for 10/U event – 1

st

false start, charge to field (all

swimmers return to start and reset); 2

nd

false start, swimmer DQ (the race will

continue and the DQ swimmer will be informed upon their completion.

FINA Rules will be upheld and applied by Qualified TSA Officials. In the

event of a dispute or protest, formal protocols will apply and be advised

prior to the meet. • Age groups are based on age as of October 8, 2022

Swimmers must be enrolled in a swim team, club or school.

Independent swimmers, refer to Application Process details
COVID 19 Regulations
It will be announced later in a separate document as the date of the competition gets closer.

Follow the news at FACEBOOK : CNX Swimming
Warm-up Time And Details
● There will be 2 sessions for warm-up ( Session 1: 6.40 – 7.00 – Session 2: 7.00 -7.20)
The list of teams in each session will be announced by October 3, 2022
No extra time will be given if a team starts late.
Finals
The Finals will be from 50m races to 100m races.
The top 6 swimmers from each age group of the event will qualify to compete in the finals.
If you wish to withdraw, must inform processing team within 30 minutes of results posting

NOTE: Finals are only for swimmers aged 9 & Over.
SKINS EVENTS
The SKINS event is an exciting back-to-back race that takes place in knockout stages. The remaining two swimmers will compete against each other in the head-to-head finals.

The skins event will be for the swimmers who placed 7-12 in their age group from the 100m IM race (13 & over)

The skins event for 11-12 years old will be determined by the top 6 finishers in the event from the 100m Free.

The age group for the Skins are: 9-10, 11-12 and 13 & Over.
The winner of each age group will be awarded a prize.
Entry Fee
500 baht per swimmer.
The first 100 swimmers to apply, or teams to

a

pply before July 1 will be discounted to 350 baht per swimmer.
Results
Online results via : www.cnxswimming.com and SplashME application.
Startlist and ID Card Distribution
Due to COVID-19 and a way to reduce global warming, the startlist will not be distributed and available for sale during the competition.
The startlist can either be downloaded via online website : www.cnxswimming.com or, it can be delivered to the training location 3 days prior to the date of the competition.
The swimmer's ID card must be delivered by mail.
Registration Assistance
Line official account: @cnxswimming
Mr.Naphat Chareonsanti Tel : 084-687-7232
Mr.Paiboon Charoensanti Tel : 081-5300-700
Please only contact during business hours to avoid disruptions ( 8.00 – 20.00 น.)
E-mail: info@cnxswimming.com & swimmeetentries22@gmail.com
Competition Days
Saturday – 10 & Under

Sunday – 11 & Over
Award
Top 3 medals for the top 3 swimmers in each event.
Medals for 1st, 2nd and 3rd place in all events after each heat (For 5-8 years old only)
High point team and individual trophies for top 3.
Special prize for the winner in the SKINS EVENT.
Event List